About us
Our history
I am Jonas Eiring, and opened the Eiring cook shop in 2005. I was born in Sweden and studied archaeology in Denmark and Australia. I worked for many years on archaeological projects in Greece, Italy, North Africa and the Middle East and during this time I cultivated my interest in cooking and learned a lot about the local cuisine and local ingredients.
When I moved to Finland and decided to open a shop, I noticed that many kitchen tools and food ingredients I was used to work with were not available here. My idea was then, as it is now, to provide products that I use myself and which very often are difficult to find.
The shop started out very small in Korkeavuorenkatu 15. In 2009 we moved to larger premises in Korkeavuorenkatu 19. Five years later it was time to move back to number 15, where we are now. Our web shop opened in 2012.
From the beginning I have been fortunate enough to be joined by passionate and energetic coworkers. At the moment we are four staff: Terhi, Janne, Anni and myself will help you in the shop and answer your calls and emails.
Our customer base keeps expanding. Many customers have been with us from the beginning and it is for us a great pleasure to welcome both new and regular customers. Over the years we have organised cooking classes and other events and are always open to new suggestions.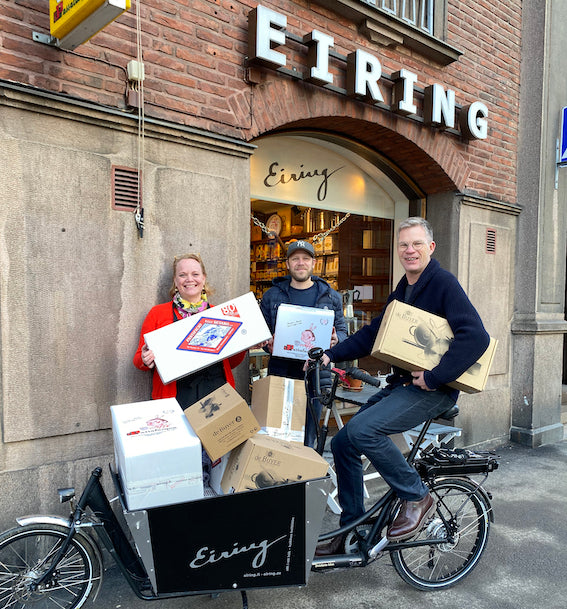 Our team
Terhi, Janne and Jonas ready to deliver.
Free shipping

Free shipping on orders over 50 € in Finland and 750 kr in Sweden.

Fast delivery

Fast delivery and personal
service.